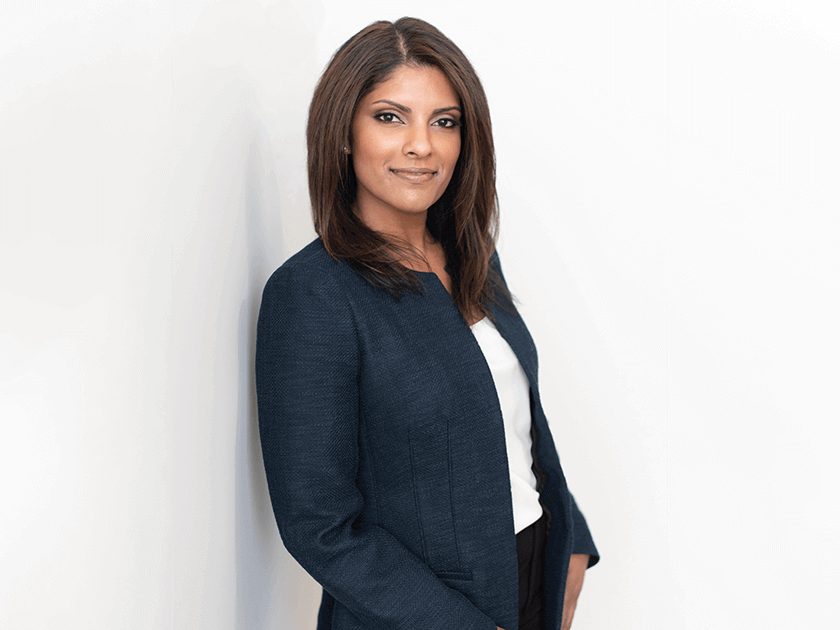 Dr. Smita R. Ramanadham is a double board-certified plastic surgeon offering exceptional aesthetic care to her patients throughout the New Jersey, New York City, and Tri-state areas. As a female plastic surgeon, Dr. Ramanadham works to understand their specific needs and goals before formulating a personalized procedure plan. She understands the delicate mix of beauty, art, and science that is required to refine and rejuvenate the aesthetic appearances of her patients so that they experience optimized results.
As a New Jersey native, Dr. Ramanadham understands the unique goals of women and men in the Tri-state area. After a successful academic career in Boston, MA, she is excited to be back in her home state.

With over a decade of surgical training, Dr. Ramanadham performs an array of procedures to enhance, transform, and rejuvenate the face, body, and breast. She has a specific interest in both surgical and nonsurgical treatments, including mommy makeovers, liposuction, breast surgery, facelifts, injectables, and skin care. She understands that the best plastic surgery is one that is not obvious. It is natural, refreshing, and makes her patient feel like their best self yet.
Dr. Ramanadham additionally has a passion for preventive techniques that result in aging gracefully. She believes that the key to looking your best is a strong foundation including a healthy lifestyle and a well-formulated skin care regimen that will reset the clock to aging well.
No matter what your desired outcome may be, Dr. Ramanadham's goal is to help each patient look and feel their best with restored confidence.
Dr. Ramanadham completed her plastic and reconstructive surgery training at the prestigious University of Texas Southwestern in Dallas, TX, nationally ranked number one for their plastic surgery program. Here, she trained directly under the world's leading experts in facelift, rhinoplasty, breast augmentation, and laser and skin treatments. She was honored to have received multiple awards and to be named the administrative chief resident during her final year of residency, a unique role that few residents hold.
Dr. Ramanadham graduated with her undergraduate degree in economics and art history and her doctorate of medicine degree from Tufts University and Tufts University School of Medicine in Boston, MA. This well-rounded education allows her to seamlessly blend art and science for beautiful, aesthetic results.
Dr. Ramanadham's plastic surgery training is built on a strong foundation in general surgery also obtained at the University of Texas Southwestern. She is board certified in general surgery and trained with experts in this field with Parkland Hospital being on the forefront of burn surgery. This gives her a unique perspective when working with her patients as she is able to ensure that her patients obtain the best care possible during their healing process.
Currently, Dr. Ramanadham is licensed to practice medicine in the states of New Jersey, Massachusetts, and Texas.
Dr. Ramanadham has had the honor of being inducted as a Fellow of the American College of Surgeons and upholds the highest level of dedication to her patients and upholds the highest standards in surgical care.
She serves as an activ emember of the American Society of Plastic Surgeons (ASPS) and values the opportunity to improve the field of plastic surgery on a greater scale. Here she serves on multiple national committees, including, Women Plastic Surgeons, Young Plastic Surgeons Steering Committee, Curriculum Committee, Social Medial Subcommittee, Wellness Task Force, and Coding and Payment Policy Committee. She has also advocated for patient rights and their improved care on Capitol Hill. Dr. Ramanadham believes that women plastic surgeons and those young in their careers must have a strong voice and work together to improve the field of plastic surgery.
Additionally, Dr. Ramanadham believes that surgeons must maintain the highest standards of practice. This is why she is passionate about her role as a member of the editorial board for Plastic and Reconstructive Surgery – Global Open and reviews manuscripts for the Plastic and Reconstructive Surgery journal, the number one plastic surgery journal. Dr. Ramanadham has written extensively in peer-reviewed journals and textbooks about cosmetic surgery, facelifts, fillers, BOTOX, and the importance of mentorship.
Reviews
"Five Stars - I had a nice experience and great results!"
Anonymous
Vitals
"Dr. Ramanadham is one of the most skilled and compassionate doctors I have ever seen. She produced fantastic results with the treatments she recommended, and she also was clear in steering me away from other treatments that I thought I wanted but she didn't think I needed or would work well for me. I have seen her for botox treatments and skin care advice and treatments for over two years."
_.
RealSelf
"I couldn't have asked for a better doctor - Dr Ramanadham is an amazing, knowledgeable plastic surgeon that made me feel comfortable and confident when deciding on having both my lips enhanced with Juvederm and my first time getting Botox. She really listened to what look I wanted to achieve (subtle/natural) and answered any questions and concerns I had. From the initial consult to post care I couldn't have asked for a better doctor. ..."
C.
RealSelf
"Three years of perfection - Dr. Ramanadham is the first plastic surgeon I've seen for Botox and I've never looked back! She is kind, informative, and took the time to listen to my goals before mapping out a Botox plan. I used to feel a bit shallow for getting Botox, but after seeing Dr. R, my life has changed. My confidence has improved (along with my skin!) and I feel like the best version of myself. Although I'm only..."
M.
RealSelf
"Self-verified patient of Dr. Smita R Ramanadham - Posted on August 31st, 2015"
S.P.
Vitals
Related Posts